Diagnosis & Checkup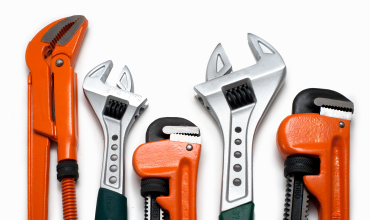 The trained professionals at Maverick Plumbing use state-of-the-art Ridgid® diagnostic tools, including cameras and recorders capable of snaking the smallest spaces, to examine pipes, water and sewage lines for leaks, breaks, or damage caused by root intrusion. We inspect all the major components of your residential plumbing system that includes, toilets, pipes, fixtures and drains to be sure everything is in working order. At Maverick Plumbing, we want to ensure the overall health of your plumbing system because we know that unexpected breakdowns are more than just inconvenient; they can also be costly.
Plumbing Camera Inspections
Plumbing camera inspections help determine the condition of your pipes and catch impending problems before they result in additional obstructions. Additionally, a plumbing camera inspection can be used to locate lost valuables, as well as animals that have been trapped in pipes. With the use of specialized camera equipment, the professionals at Maverick Mechanic can get a better look at your plumbing system and diagnose any plumbing issues.
Signs your plumbing needs an inspection:
If your pipes are misaligned or obstructed by tree root intrusions
If leaks occur in the pipes at or near soldered fittings
A thick layer of grease has built up over time and made the pipe smaller and easier to trap waste and more grease

If your pipes show any of the above signs, a non-obstructive video camera inspection is recommended. Our trained Maverick technician will use processed images to determine the defect and work to resolve the issue quickly and cost effectively.